Our Friendly Dental Team is Looking Forward
To Meeting You and Your Family!
At Cochrane Dental Centre, we offer dental services for every member of your family. Our Team believes that dental health is an integral part of your overall health and wellness for everyone in your family, both young and young at heart.
I am proud that most of my dental team members have been with us for 20+ years or longer! They are a close tight-knit group of people who are dedicated to providing our patients with a reliable, dependable care in a welcoming and friendly environment.
Click an image below to learn more about our Dentists
Meet Our Dental Administrative Team
Our Administrative Team members are the first point of contact and the glue that keeps it all together and on track. They are mindful of all the little things that mean so much to our patients.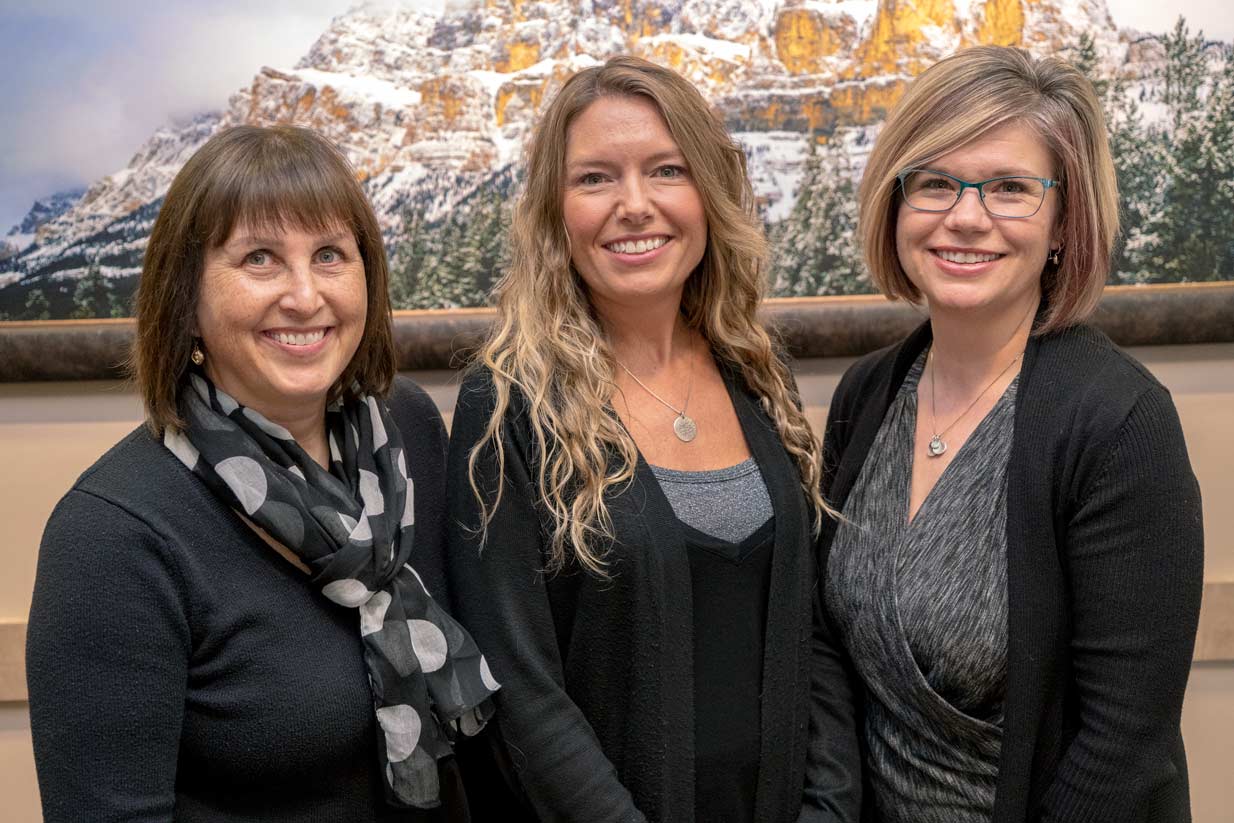 Our Dental Administrators: Michelle | Teresa | Michelle
Learn More about Cochrane Dental Centre
If you would like to learn more about becoming one of our new dental patients at Cochrane Dental Centre, please use our online appointment request form or contact our office by telephone at (403) 932-3031  for more information.
---
Our Practice Always Welcomes New Patients – No Referral is required!
---